Current Job Openings
Since 1981, HMMH has provided world class consulting services in the areas of noise, vibration, airport and airspace planning, air quality, and sustainability and energy. We are seeking motivated individuals who strive for excellence, are passionate about rising to the top of their field, and interested in advancing the tools and practices used by hundreds of firms worldwide. We pride ourselves on providing opportunities for advancement while maintaining a healthy work/life balance, with nearly one-third of our full-time team members working remotely. HMMH is an Equal Opportunity Employer M/F/D/V.
Before you apply, we encourage you to learn about the people you would be working with, projects that you can expect to encounter once you're on our team, and why HMMH is the perfect place to advance or even start your career.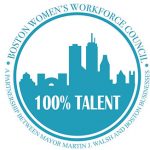 HMMH is proud to be part of the Boston Women's Workforce Council, striving to achieve equality for women in the workplace. In 2016, we were one of the first national signatories to the White House Equal Pay Pledge. Locally, we are a signatory to the 100% Talent Compact, an initiative of the Boston Women's Workforce Council, which served as a model for the national pledge.
Business Administrator
Burlington, MA
HMMH is looking for an experienced and energetic individual to provide administrative and project support. The successful candidate will have strong planning, organizational, and time management skills; as well as the ability to work independently, offer assistance to others and prioritize multiple tasks. Candidates must also have excellent interpersonal and communication skills, along with the ability to work professionally throughout all levels of the organization. You must be resourceful, be able to deal with ambiguity, possess solid problem-solving skills, be able to work effectively under pressure and within short time constraints, and be flexible in the performance of the job responsibilities.
The Business Administrator reports to the Controller.
Responsibilities
Human Resources: Coordinate corporate and HR confidential information with impeccable care to support third party provider; assist with employee recruitment efforts including active recruiting, job placements, pre-screening and interviewing, and onboarding.
Office Administration: greet visitors, receive mail and deliveries, schedule meetings for staff company-wide, manage travel arrangements, plan and arrange external events, order office supplies, assist in all issues related to office facilities, and other administrative duties and special projects, as needed.
DBE Certification Support: support maintenance of DBE certifications, and on-time submission of renewals.
Contract Review: review contract requirements for consistency and bring inconsistencies to the attention of the project manager, draft subcontracts, and secure required insurance certification.
Qualifications
At least 2 years of experience in office administrative support.
Bachelor's degree in business administration or a related field, preferred; experience in human resources functions, and other office management preferred.
Strong computer skills and the ability to learn new technologies; proficiency in Microsoft Office applications, including Word, PowerPoint, Outlook, and Excel; experience with Deltek Vision a plus.
Strong attention to detail and accuracy; persistent follow‐through skills.
Proven ability to take initiative, solve problems, work effectively with others, and have a willingness to contribute ideas to assist in process improvement.
Must have excellent communication skills demonstrated in person and writing, as well as telephone etiquette.
Hours
Interested parties should submit a resume and cover letter.