HMMH Celebrating 40 Years
03.30.2021 | HMMH |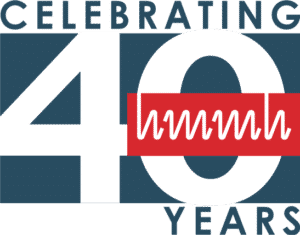 Forty years ago, HMMH was founded with the goal of helping solve complex problems affecting our environment with innovative and effective solutions. Today, we remain firmly committed to this goal.
A spin-off from Bolt Beranek and Newman (BBN), HMMH's founders worked on some of the earliest, ground-breaking transportation noise challenges, including early work for the Port Authority of New York and New Jersey and Amtrak's Northeast Corridor. Since 1981, we have grown to 50 employees across five offices. We continue to address emerging and technologically challenging projects and have expanded our services to include air quality analysis, airport and airspace planning, environmental planning, and sustainability. HMMH is nationally recognized for our leadership in many of our practice areas, while remaining faithful to our founders' legacy of technical excellence and client satisfaction.
Thank you for being part of our company's success over the years. HMMH prides itself on exceeding client expectations and making clients for life and we greatly appreciate and value your contribution to our success.
Stay tuned throughout the year for more updates and activities to celebrate this anniversary with us.