HMMH Announces Retirement of Mary Ellen Eagan and Promotion of Diana Wasiuk
07.01.2022 |
Burlington, MA, Release: July 1, 2022
For Immediate Release
Harris Miller Miller & Hanson Inc. (HMMH) today announced that Mary Ellen Eagan, the firm's President, Chief Operating Officer (CEO), and Chair of the Board of Directors, retired from HMMH on June 30, 2022. Diana Wasiuk will serve as President and CEO of the company starting on July 1.
Eagan served in her role as President since July 2004 and was appointed CEO and Board Chair in November 2012.
During Eagan's tenure as President and CEO, she played a critical role in helping the firm adapt to significant changes in management and firm leadership. In the process, she served as a champion for establishing new partnerships within the transportation industry and provided strategic leadership for the company to establish long-term goals, strategies, plans, and policies.
"During her tenure as President and CEO of HMMH, Mary Ellen brought business acumen, market strategy and focus to a company with a strong technical reputation and led the way to making HMMH one of the most successful, innovative, and progressive firms in the industry. She is well respected by her clients, employees, and industry colleagues. Her leadership and vision will be the legacy she leaves to HMMH."
– Dorri Raposa, HMMH Board of Advisors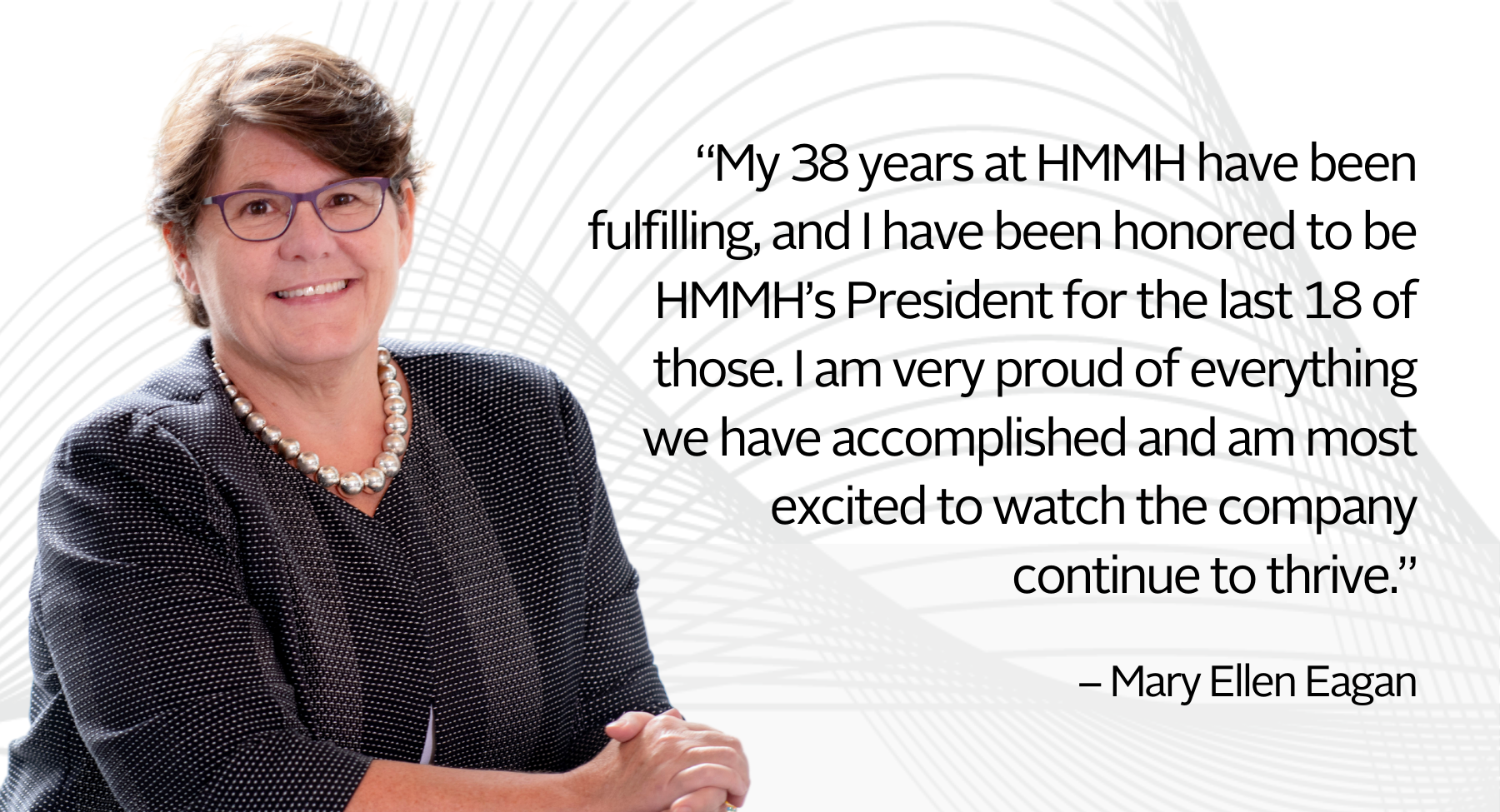 ______________________________________________________________________
Diana Wasiuk joined HMMH in 2007 and served as the firm's Vice President and Chief Operating Officer (COO) since 2012. In this role she has provided the leadership and vision necessary to ensure that HMMH operates with proper controls, procedures, and people systems to meet client needs, ensure operating efficiency, and sustain financial viability.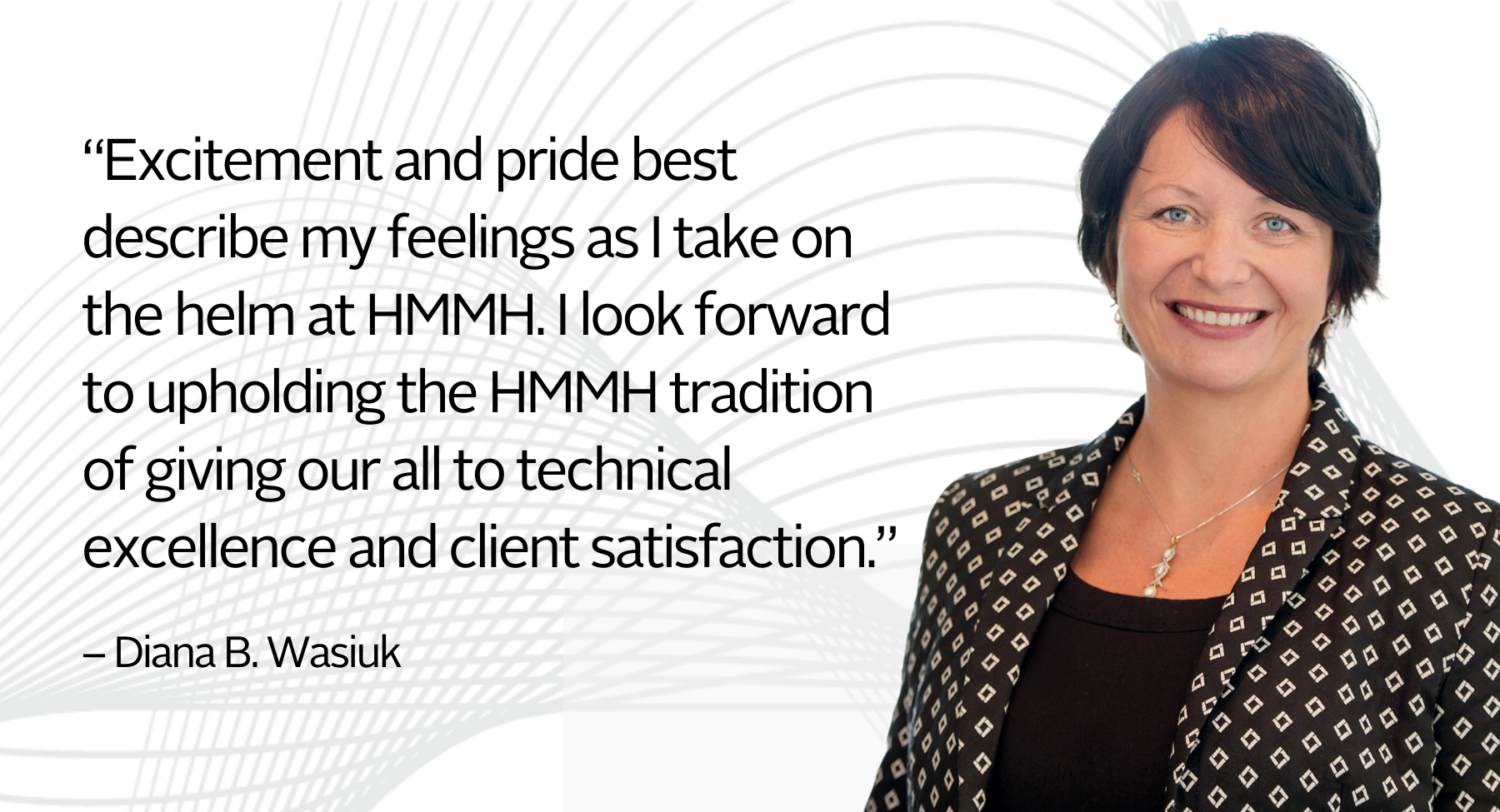 "Excitement and pride best describe my feelings as I take on the helm at HMMH. Our industry is in the midst of a revolutionary transformation brought on by new technologies, novel operating paradigms, and cultural shifts. For years now, my remarkable HMMH colleagues and I have worked with purpose to develop the vision and skillset to successfully assists our clients during these challenging and opportune times. I look forward to upholding the HMMH tradition of giving our all to technical excellence and client satisfaction. All of us at HMMH thank Mary Ellen for her leadership and comradery and we wish her a prosperous and enjoyable retirement."                                                      
– Diana Wasiuk
"As COO, Diana has helped direct HMMH's strategic growth over the last several years and has positioned the company to continue to expand our services in emerging markets and technologies. I am excited for her to step into the CEO role and continue to lead HMMH as we grow and transform."
–  Katherine Preston, HMMH Director Aviation Environmental Services