HMMH Announces Staff Promotions
07.06.2021 |
HMMH is pleased to announce the recent promotions of Tara Cruz to Senior Consultant and Dominic Scarano and Scott McIntosh to Senior Technical Analyst.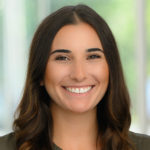 Since joining HMMH about two years ago, Tara Cruz has demonstrated her ability and willingness to take on new projects and rise to challenges. She has been the primary technical lead on many exciting projects in our growing New York Metro area market, including the LGA Air Train, Long Island Expressway Auxiliary Lane, and Penn Station South projects.  Senior Consultants at HMMH reliably deliver high-quality work, willingly and regularly help others find and develop solutions, and successfully manage moderately involved projects from start to finish. Tara clearly meets those standards, as I am sure that any of you who work with Tara can attest.
Scott McIntosh and Dominic Scarano have been promoted to Senior Technical Analyst, a new position that recognizes the diverse skillsets and interests of HMMH staff. Senior Technical Analysts have developed expertise in the programs, tools, and models we use across our projects; serve as lead modelers; identify and develop solutions to technical problems, and actively train and guide staff in these areas.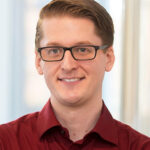 Scott McIntosh has been with HMMH for six years and steadily increased his technical expertise working with radar data, learning various models, and mastering AEDT, SQL, and Python. He is one of our few AEDT Level 1 modelers and has helped train other staff in the use of the model. He has excellent SQL skills and a complete understanding of HMMH tools. Scott is the main QA/QC lead for AEDT. He is also a certified service delivery technician for Envirosuite and trained in conducting sound insulation noise measurements.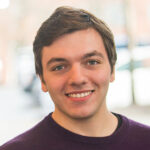 Dominic Scarano has been with HMMH for five years. Like Scott, Dominic has superior technical abilities, with developed SQL and Python skills, and is one of our top AEDT modelers, specifically for air quality. He has a positive attitude and always volunteers to assist others, both within the Aviation Environmental Services Group and other practice areas. Dominic has enthusiastically participated in noise measurement projects and staffing public meetings.
We congratulate Tara, Scott, and Dominic on their promotions and wish them continued success at HMMH!